hosted by the Ginn Company. It was held at the Marriott World Center in Orlando and was attended by about 4000 people. Mrs. Tiki and I got all dressd up for the occassion....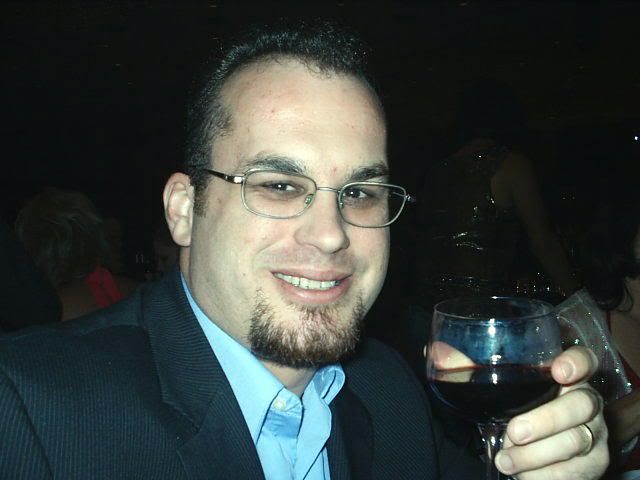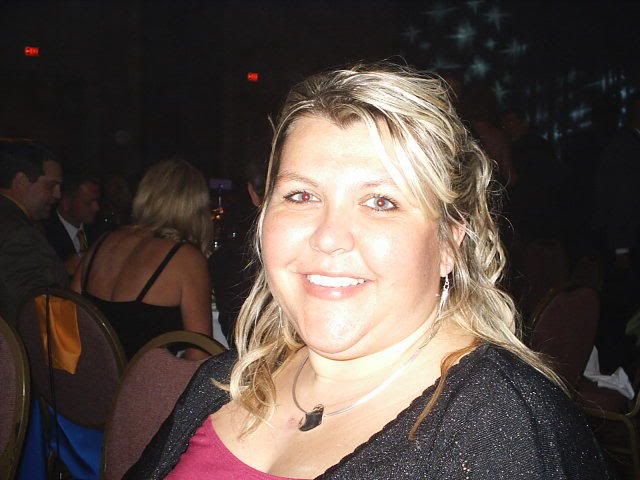 So when we got there..there were loads of people there of course! We had a snafu at check-in. We thought we were staying right there atr the World Center, but were actually staying at the JW Marriott a few miles away. It was all good though because it was a beautiful hotel and they were driving people back and forth.
So this party was all expenses paid including lodging and open bar...woohooo!
So as the party started I received a special treat. John O'Hurley, who played J. Peterman on Seinfeld, was the master of ceremonies! Here are some pics of him interviewing people in the crowd.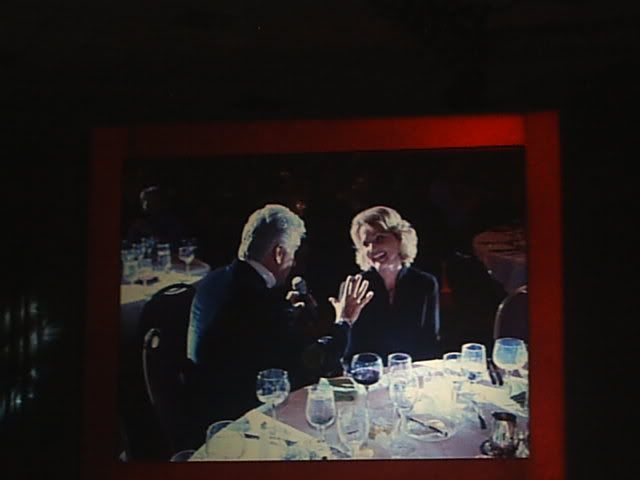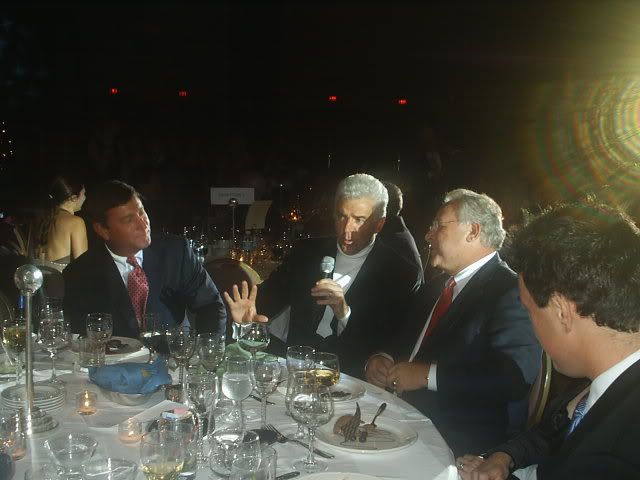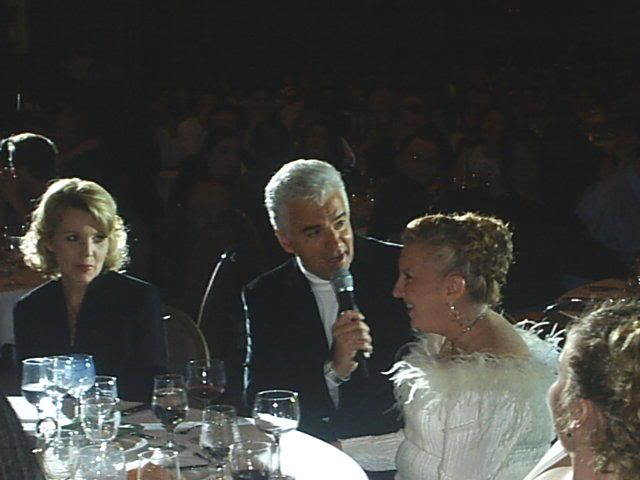 After a great dinner including lobster and filet mignon, the nominees for "Emplyee of The Year" were announced. Here is the winner recieving a $20,000 check!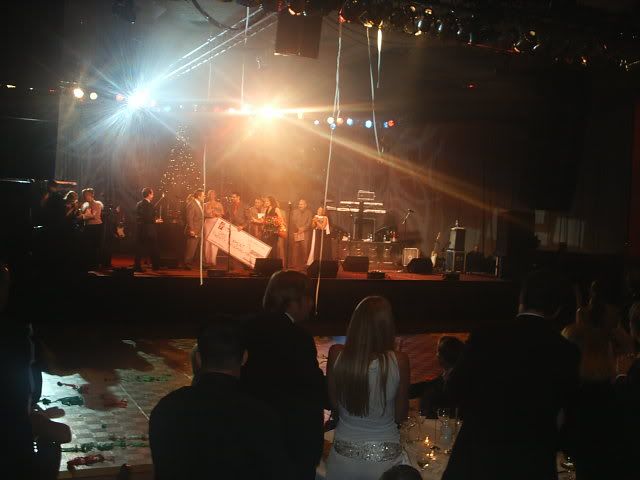 $20000? Can you effing believe it? So now it was time for the entertinanment. It was Kool & The Gang!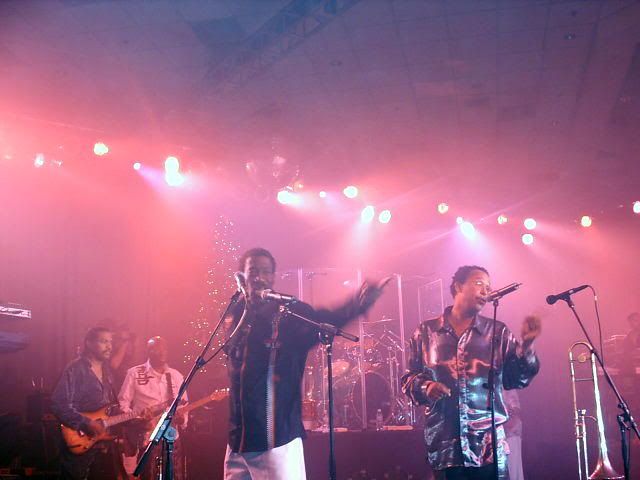 This next one turned out to be a cool picture....too bad i didn't do it on purpose!
So the next day we finally were able to enjoy our hotel....
We had a great breakfast at the Citron Brasserie in the hotel. If I look hungover it's because I am!!!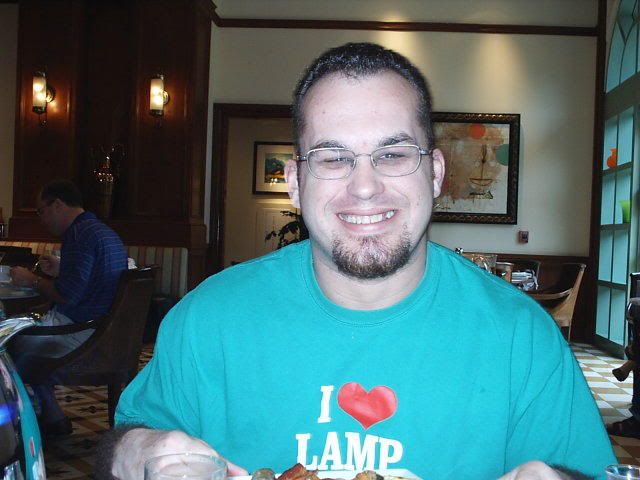 And just some shots of the hotel and it's decorations....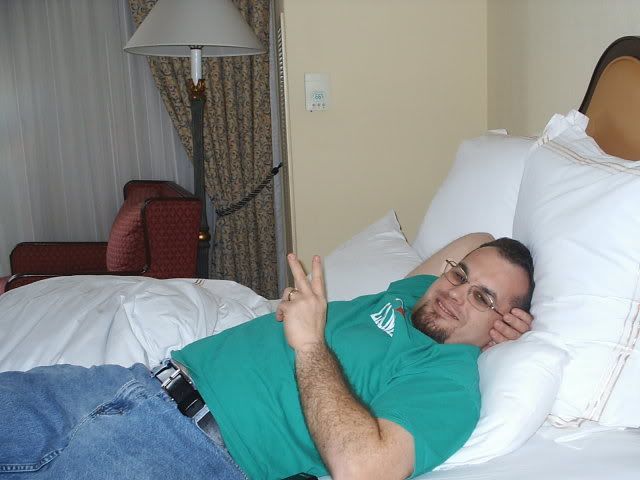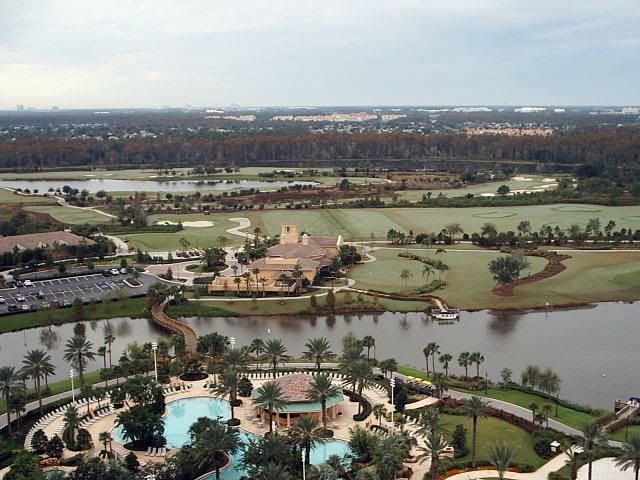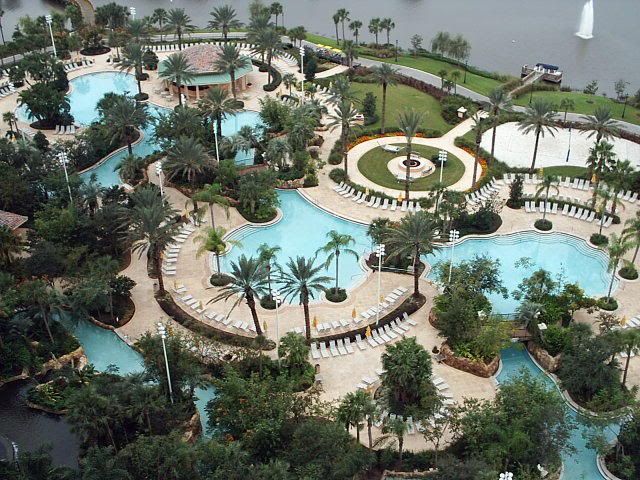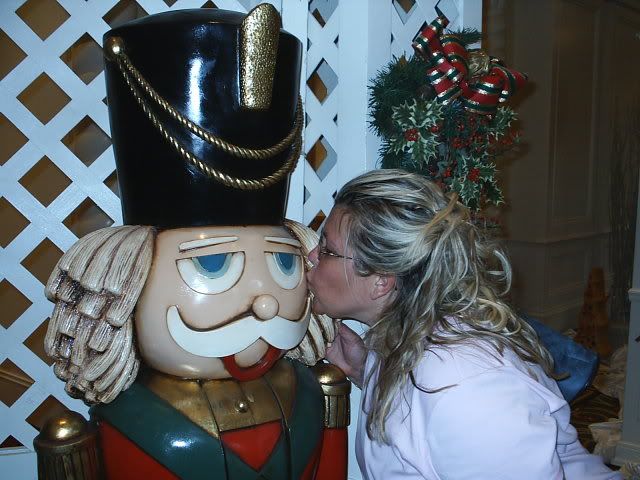 One of the Christmas trees (yeah i said Christmas, sue me!) had a circus theme...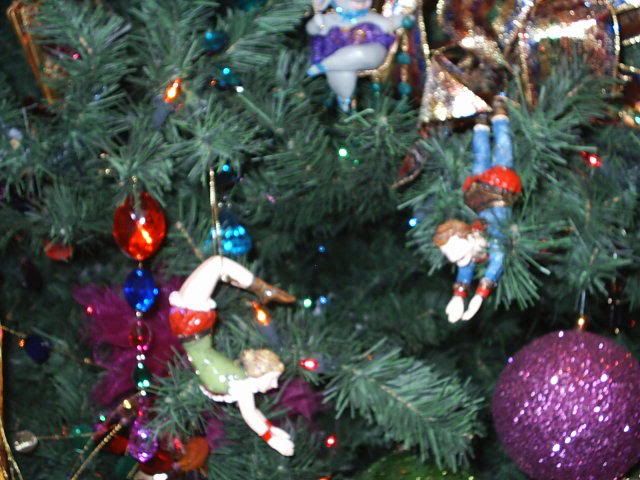 It was pretty good time!