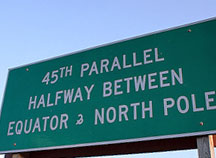 I was checking my web traffic last night and noticed some hits from
www.snoloha.com
. Just like you probably are now I said to myself "What is snoloha?" I clicked on the link and found this nice
blog post
by the founder of the company.
Snoloha is a clothing brand
mainly
for those that have a tropical soul but live in the cold. I say mainly because it is not just for people in cold climates. It is also NOT just a clothing company.
Thanks again to Rob for the mention!
From their website:
"Snoloha is much more than a brand, or a scene of snow falling on an island. Snoloha is a way of life. Snoloha is a reflection of how we live, work, play, vacation, and simply enjoy life Somewhere between the islands and the arctic. So whether you're island hopping in the Caribbean or heli-skiing in Alaska, sitting in a cubicle wishing you were somewhere else, or on a plane headed "anywhere", it is our goal at Snoloha to share these passions and experiences through unique designs and a growing community of individuals who also enjoy this lifestyle."